Oakland Airport (OAK)
Use this website to quickly find the most important information about one of three international airports in the San Francisco Bay Area, called Luis Muñoz Marín International Airport: Departures, Arrivals, Parking, Car Rentals, Hotels near the airport and other information about Oakland Airport. Plan your travel to OAK Airport with the information provided in this site.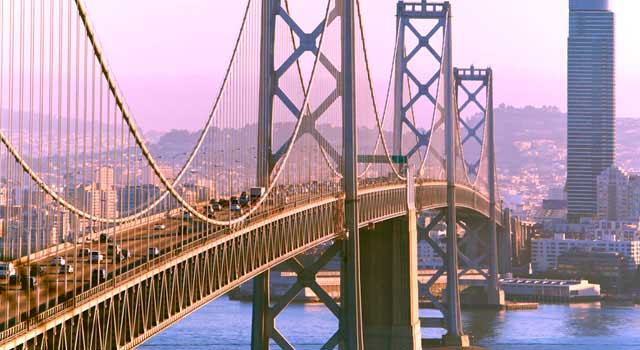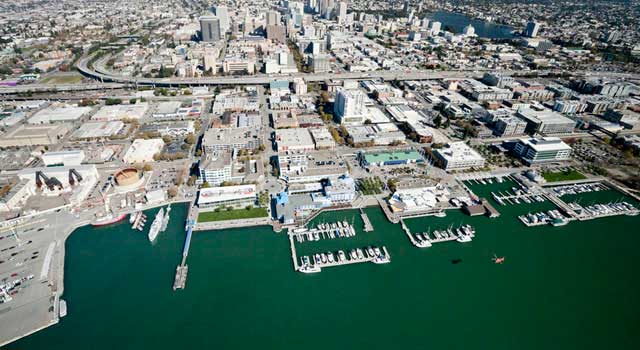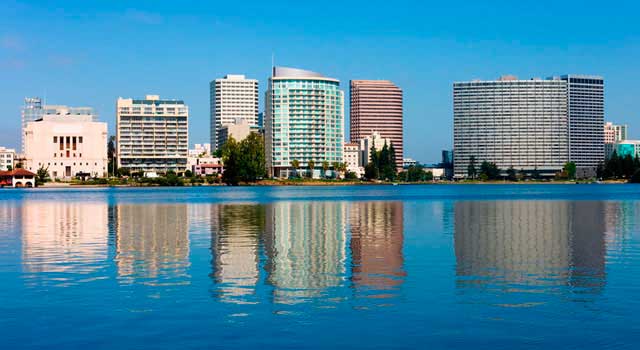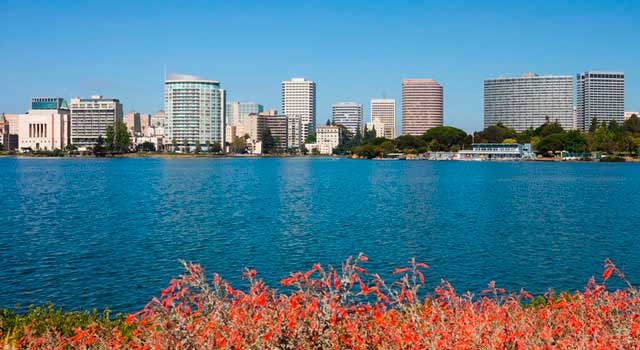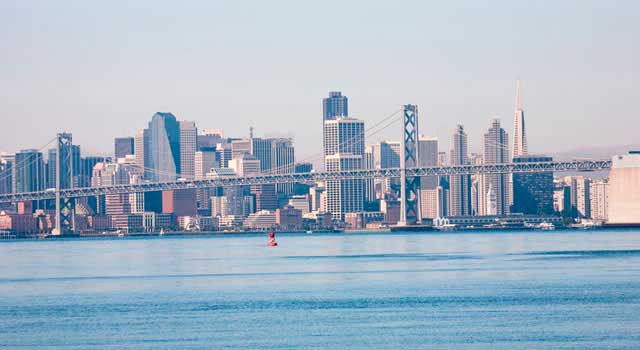 Oakland Airport, known officially as Oakland International Airport (IATA: OAK, ICAO: KOAK, FAA LID: OAK) is an international airport in Oakland, California, located in the Bay Farm Island, about 10 miles south of downtown Oakland, in the U.S.
It handles flights to US, Mexico and Europe. It is a focus city for both Southwest Airlines and Allegiant Air. The airport serves as a hub for FedEx Express and nowadays, in all United States, is one of the busiest air freight terminals. T. The airport has currently 4 runways: one in the South Field (cargo and commercial) and three in the North Field (for general aviation operations).
The three busiest carriers during last years have been Alaska Airlines, Horizon Air and Delta.
In 2017, Oakland Airport handled 13,072,245 million passenger but the airport is quite far from its own record of 14,613,489 passengers established in 2007.
OAK Airport has two passenger terminals: Terminal 1 and Terminal 2.
Inter-terminal transportation
Both terminals are connected to each other and passengers don't have to re-enter the security check:
From Terminal 1: From Gate 4 (leads to 1 to 17).
From Terminal 2: From Gate 20 (leads to 20 to 32).
Terminal 1
Terminal 1 is home of gates 1-17 (gate 1 and 3 are international for international flights).
It has a passenger transit area, lounge and Lost and Found station. It also offers food & drink restaurants and shops.
Airlines: Allegiant, Alaska, American, Azores Airlines, Boutique, Contour, Hawaiian, Delta, JetBlue, Level, British Airways, Norwegian, Spirit and Volaris.

Terminal 2
Terminal 2 is exclusively operated by Southwest Airlines.
It has a security checkpoint with access to gates 20-25 and gates 26-32.
Passengers may find a newsstand, a coffee shop and further services.
Connections
Oakland Airport has passenger service to Mexico, cities in the United States and many countries in Europe.
Cargo flights fly to cities in Canada, Japan and, of course, in the United States.
OAK Airport is the closest airport to the San Francisco financial district and the connection with the public transit is easy and also, close.
Contact
Address: 1 Airport Dr, Oakland, CA 94621, U.S.A.
Telephone:+1 510-563-3300
There are several options to get to and from Oakland International Airport:

- BART Station: BART carries passengers between Oakland Airport and BART's rapid transit system at Oakland Coliseum Station. More information
- Amtrak: Amtrak Capitol Corridor stops at the BART Coliseum Station. More info
- Bus: AC Transit is a local bus service which connects Oakland city with the airport. There are three AC Transit routes:
- Line 21: To Alameda and to Fruitvale BART station.
- Line 73: To Eastmont Transit Center and Coliseum BART Station.
- Line 805: Provides service during late night and early morning hours via Coliseum Station and the Eastmont Transit Center.
- Taxi: Get within 20 minutes to downtown Oakland. To pick up a taxi there are designated areas in the curbside of both terminals, 1 and 2. More information
- Limos: There are a lot of companies which provides service in the OAK airport.
- Rent a car: To pick up a rental car with companies which works inside the airport go to the Rental Service (shuttle bus). To get more information, click here
Lost and Found center
There are two centers:
Airport Lost & Found
Phone: +1 (510) 563-3982
TSA Lost and Found
Only receives items lost or left behind at Security Check Point.
Email: OAK.LOST@tsa.dhs.gov